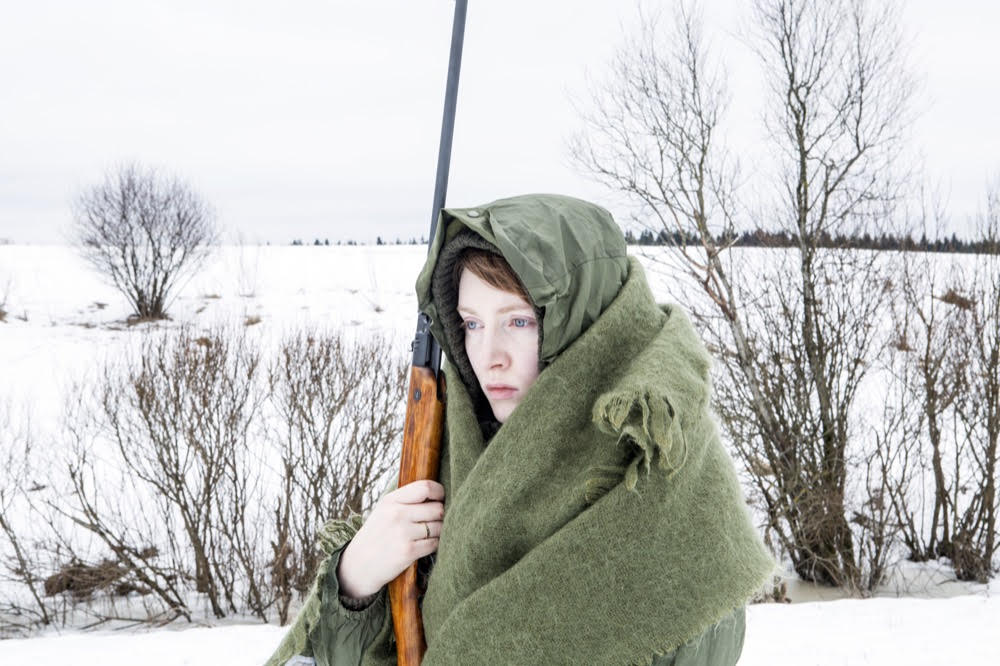 Photo by Ksenia Yurkova from the project Letters for Two and No-one Else
The year's major art event, Art Fair Suomi 2017 includes unprecedented amount of galleries from Finland and from abroad. Special focus of the programme will be on contemporary Russian art and photography, as well as on Finnish-Russian encounters in the art field. Four galleries and invited curators from Saint-Petersburg and Moscow are coming to Helsinki with installations, talks and artworks.
Saint-Petersburg based invader project Parazit, as the name suggests, is known for having no legal address, but instead using the addresses of others for their interventions. Their booth promises exhibits made especially for the occasion of the Art Fair by members of the collective, including both world-famous names and emerging artists. Curators and founders of artist-run galleries from Moscow, Maxim Iliukhin, Dmitriy Gorachkin and Alexey Shatunov, are coming to present their new project Too Much. One of the most active non-profit organizations in Russia focused on New Media art CYLAND Media Lab are bringing curated programme of screenings by female artists from Saint-Petersburg.
Independent photographic gallery FotoDepartament (St.Petersburg) will showcase emerging Russian photographers, who are raising in their work different aspects of the common past, such as personal and collective memory, space and identity. FotoDepartament has served since 2006 as an educational platform for the young generation of artists, who are now represented by the gallery. On Sunday, May 28th, FotoDepartament will be hosting a talk on the topic After Memory. Extended Field of Russian Photography with participation by artists now living in Russia, Finland and Belarus.
Differences and similarities in Finnish and Russian institutional context and self-organised art initiatives will be discussed in a public dialogue between two curators, Anastassia Skvortsova, working in Russia, and Helsinki-based Marina Valle Noronha, on Sunday, May 28th. Art historian Sani Kontula-Webb focuses in her work on connections between Finland and Russia at the turn of the 20th century. In her public lecture on Thursday, May 25th, she will tell about the significance that Albert Edelfelt's professional path and work in Russia had for the future internationalization of Finnish art field. Kontula-Webb recently made the national news in Finland having discovered a lost painting by Edelfelt in Russia.
Providing an occasion to buy and sell artworks is still one of the main purposes of the Art Fair, however its updated format resembles more an international art festival than a fair. This year, emphasis is made on extensive programme for visitors: performances, concerts, tours and even a curated dinner. Vast professional programme will include round tables and networking opportunities for participants. A ticket allows to visit the Art Fair on May 25-28.
The programme is realized in partnership with Cultura Foundation and with support of the Consulate General of Finland in St.Petersburg. Language of the events will be English or Finnish.
Additional information about Russian programme:
Ksenia Kaverina, curator