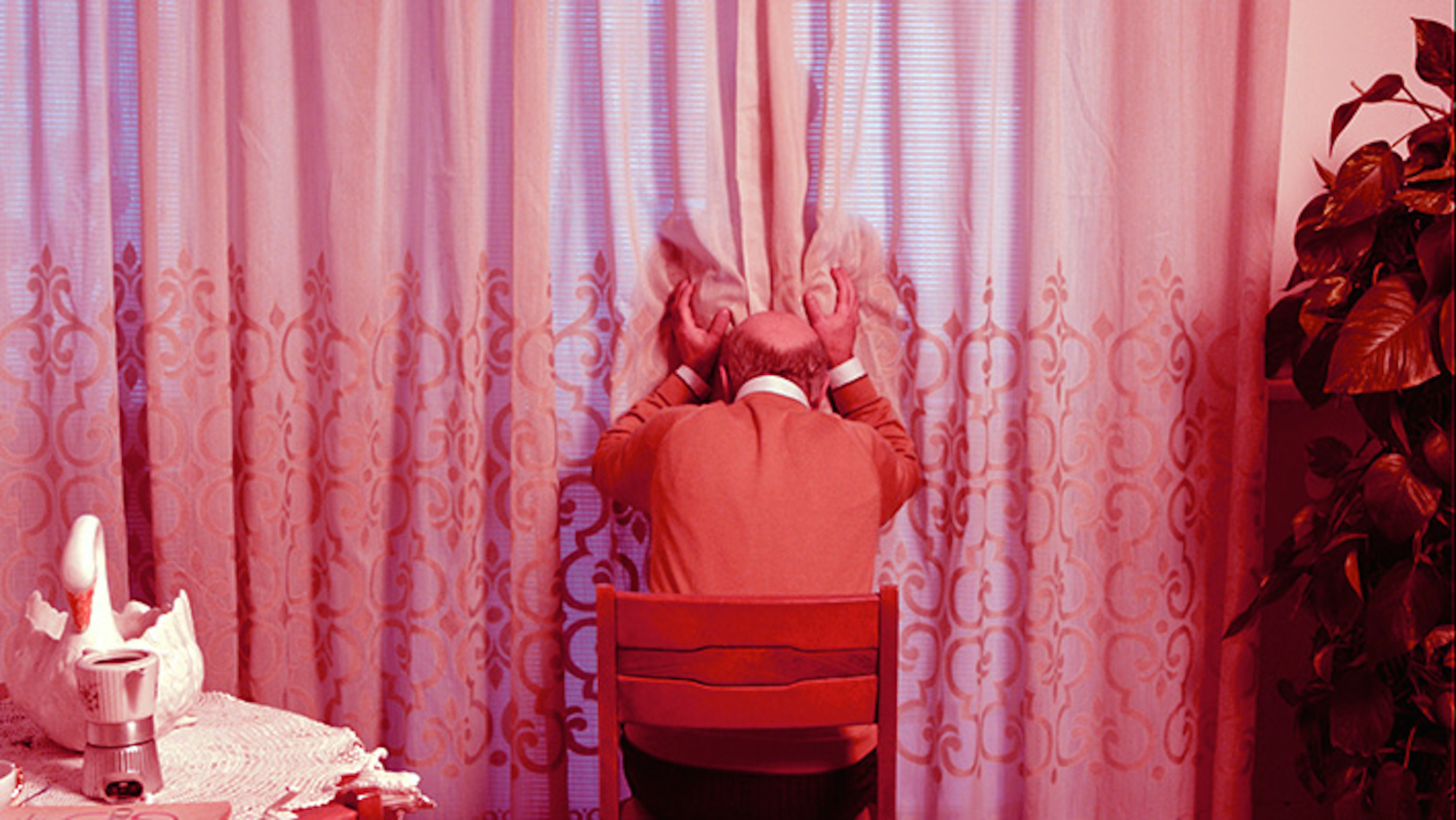 GALLERIES
Founded 2011 and curated by Helga Franza and Silvia Hell, Cose Cosmiche is a platform/place/curatorial project in which artists, scientists and researchers of various fields are asked to present a reflection, or a thought on space, time, energy, matter and void. Cose Cosmiche is sponsored by the Arthur Cravan Foundation.
Founded in 2014 and based in Rome, CultRise is a curatorial project of young artists, curators and creative professionals. At Art Fair Suomi, Marco Bassan, a multimedia artist based in Rome, will present a project called "The Market of Prophecies".
Immuto is a collective of artists creating transformational spaces and stories that explore human connections. Through cross-cultural and cross-discipline collaborations and investigations, Immuto creates spaces and experiences that immerse the audience in a sensory and layered narrative that can change how people feel, think and act. Immuto will present an immersive art installation and a sensory experience, called "Light of the Forest".
ARTISTS AND PROFESSIONALS
Careof is a non-profit organization of contemporary art. Founded in 1987, it fosters creativity and artistic experimentation in all its forms and expressions. Careof supports artistic research by organizing exhibitions, screenings, workshops, lectures and hybrid projects. Careof has an exhibition space a, video archive and a program of international residences.
After finishing BA in History of Art at Milan University and MA in Production of Visual Arts at IUAV University in Venice, in 2013 Marta Ferretti became an active member of Careof. Since 2015, she has worked as an associate curator of Careof.
Catalysti Association of Transcultural Artists ry was founded in 2013, to make artists of non-Finnish origin more visible and audible. It brings together transcultural artists living and working in Finland. The activity is based on diversity and multidisciplinarity. Paola Livorsi, the chairperson of Catalysti, is a composer and a sound artist, working and living in Helsinki.
Giorgio Convertito is an Italian dancer and coreographer based in Helsinki, Finland. He holds a BA in dance and choreography from the School for New Dance Development. Since 1993, he has worked as a dancer and a choreographer all over Europe. He is also a founder and artistic director of "Liquid Quartet", a dance and music ensemble.
Roberto Fusco (formerly known as Roberto Pugliese) is an Italian media artist based in Helsinki, working with time-based digital and physical media. His work consists of compositions, installations and performances. He collaborates with dancers and choreographers, aiming to create alternative stages and new forms of media performance. Furthermore, Fusco cooperates with scientists and researchers in order to develop interactive spaces facilitating communication and creativity.
Resi Girardello lives and works in Venice. She makes sculptures and installations, inspired by science, especially anthropology. She has been interested in energy and natural resources as well as the the role women have played in mythologies. Teacher of drawing and painting at the Venice's Art School, Girardello also dedicates herself to performance and face painting.
Libero Mureddu is an Italian-French composer and pianist based in Helsinki since 2003. He studied Piano and Composition at the Conservatory "G. Verdi" of Milano and Music Technology at the Sibelius Academy, in Helsinki. Active pianist in the field of improvised music, he has done long-standing collaborations with Giovanni Falzone and the Chant Trio. At the moment he is working with Korvat Auki Ensemble and a dance & music group, Liquid.
HOME ABROAD video screening
HOME ABROAD – video screening presents works of six established artists, all of which seek to examine spontaneous or premediated, real or imagined movement in the context of globalization and growing interconnectedness. Lorella Scacco has curated the screening, showcasing works by Rä Di Martino, Antonio Rovaldi and the collective Zapruder from Italy as well as Lauri Astala, Marja Helander, Minna Rainio and Mark Roberts from Finland.
Rä Di Martino is a graduate of Chelsea College of Art and of the Slade School of Art. After spending a few years in London and New York, she now lives and works in Italy. Her films, installations and photos have been showcased in many institutions and film festivals including Moma-PS1, NY; Tate Modern, London; MCA Chicago; Palazzo Grassi, Venice; Magasin, Grenoble; HangarBicocca Milan; the Busan Biennal; Manifesta. With the medium length documentary The Show MAS Go On she has participated to the Venice Film Festival 2014, winning the SIAE award and Gillo Pontecorvo award, a special mention at Salina DocFest and a Nastro d'argento for best doc-film 2015.
Antonio Rovaldi studied art and photography in Milan with Hideyoshi Nagasawa and Mario Cresci. His research is focused on landscape and the perception of places over distance. His artistic practice is based on walking and traveling long distances by bike. His study of the places is strongly interwoven with literature and written work. He mainly works on photography, video, sculpture and drawing. In 2006, Rovaldi won the Premio New York at Columbia University and in 2009, he was the Artist in Residence at the ISCP in Brooklyn. In 2019, Rovaldi won the competition "Italian Council" promoted by the Italian Ministry of Culture.
Zapruder is a group formed by David Zamagni, Nadia Ranocchi and Monaldo Moretti. It was founded in 2000 in Roncofreddo, Italy. The group experiments in the field of film, mixing figurative, performative and cinematographic arts. In 2011, Zapruders work received the 3D Persol Award at the Venice Film Festival. The group has collaborated with Italian Experimental Theatre on multiple productions. Their works have been presented in international film and performing festivals including Venice Film Festival; Rotterdam Film festival; Kurtzfilmtage Oberhausen; Biennale de l'image en mouvement, Geneva; Transmediale, Berlin; Centre Pompidou, Paris.
Lauri Astala lives and works both in Helsinki and Avallon. He works on moving image, often constructing sight-specific installations. The perspective of his recent works, video installations, is rather based physically and reflectively, on how we experience space. His video works have been selected for numerous international film festivals, including Internationale Kurzfilmtage Oberhausen, Festival International du Film d'Environnement, Île-de-France, 31st International Short Film Festival Berlin, Kassel Documentary Film and Video Festival and Asiana International Short Film Festival.
Marja Helander is a Sámi photographer, video artist and film-maker with roots both in Helsinki and Utsjoki. In her art, Marja Helander often builds from her own background between two cultures, the Finnish and the Sámi culture. Since 1992, Helander's work has been exhibited in two dozen solo exhibitions and over 50 group exhibitions in Finland and abroad.
Minna Rainio and Mark Roberts are an award-winning Helsinki-based artist duo, producing short films and large-scale, moving-image installations. Their work looks into migration, global inequality and climate change, emphasizing people's personal narratives. Rainio and Roberts have exhibited widely in Finland, Europe, the United States and South America, with recent exhibitions in the Riga Biennial, Latvia (2018), Helsinki Art Museum (2018), the 8th Turku Biennial, Finland (2017) and Luleå Konsthallen, Sweden (2015).
CURATOR
Lorella Scacco is a curator, journalist and docent of Phenomenology of Contemporary Art at Fine Arts Academies. Her works is focused on contemporary art research, art criticism, and phenomenology.
Scacco has curated exhibitions and edited catalogues for contemporary art exhibitions in Italy and abroad, e.g Artext, La Triennale, Milan (2006), Mobile Journey, 52nd Venice Biennale (2007), The Hot Season–Italian Art Now, Stenersen Museum, Oslo (2008), Social Videoscapes from the North, Pro Artibus Foundation, Finland and Careof DOCVA, Milan (2013). Furthermore, she contributes to specialized art magazines. Scacco is an author of Estetica mediale. Da Jean Baudrillard a Derrick de Kerckhove, Northwave. A Survey of Video Art in Nordic Countries, and Alberto Giacometti and Maurice Merleau-Ponty. A dialogue on the perception.
Photo: David Zamagni, Nadia Ranocchi: Speak in Tongues, 2015. (Still from the movie)