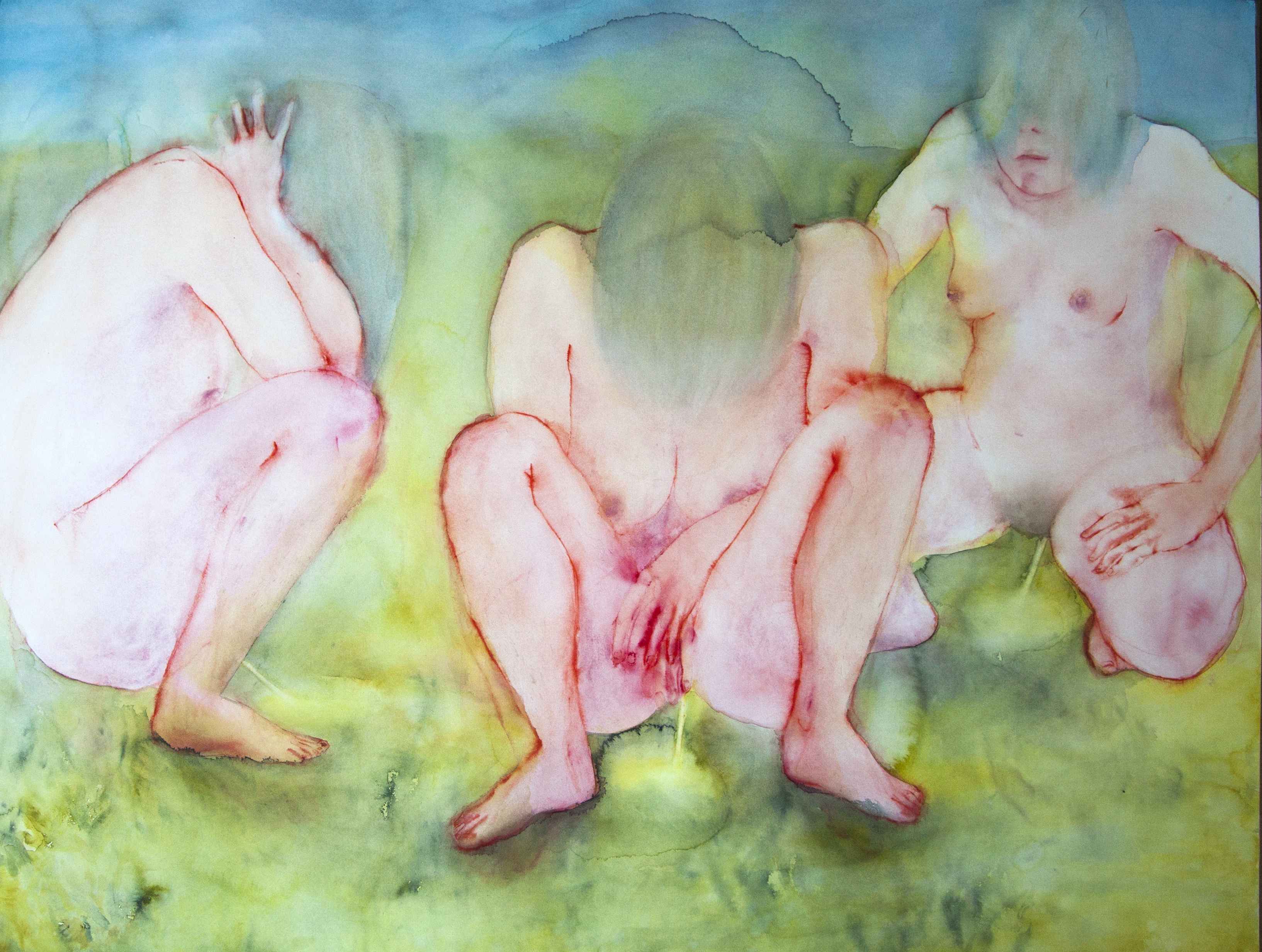 From Art Speed Dating to Sound Art Performance – Art Fair Suomi's diverse programme takes over Cable Factory
Art Fair Suomi 2019, a unique contemporary art festival in Finland, takes over Cable Factory 23-26.5.2019. Along with the Finnish artists, the festival presents a wide range of artist-run galleries and collectives from all over the world.
Not only an exhibition space for fresh contemporary art, Art Fair Suomi also serves as a platform for discussions, performances and other happenings. During the four festival days, the programme will dive into artist's work, ethics in art world, as well as customs and structures of the field. In the meanwhile, the audience is welcome to enjoy art beer, guided tours, performances and different forms of media art.
How does contemporary art reflect society today? Come to Art Fair Suomi and find out! On Thursday 23.5, the programme will explore different aspects of the art field – artist's mobility, professionalism, questions of space and other pressing topics. Join us and hear more!
Our wide programme offers interesting content for artists and professionals from the field, as well as all the art enthusiasts out there. The full programme has been published on our website, but here are some handpicked tips for the weekend!
Thursday 23.5.2019
11-12 UTOPIA CAFÈ: Artists' Mobility & Networks, Moderator Minna Kangasmaa, Guests Fleur Descaillot, Pauliina Salminen, Taija Jyrkäs
19.00-20.00 Risto Puurunen (Cleaning Women, Kinobox Obscura) & Mikko Ensio (Can Can Heads) Lehtonen: "Rice & Mice, 3D-Tripteekki" @ MUU Kaapeli
Friday 24.5.2019
15.00-16.00 WALKING TALK: Constructed, Hosted by Sade Kahra, Turku Kunsthalle
18.00–19.00 Focus Italia – Music and Dance Improvisation by Libero Mureddu & Giorgio Convertito @ Merikaapelihalli
Saturday 25.5.2019
13.00–17.00 Iskelmä Aperitivo: Italian Pop-Schlager from the 60s @ AFS Bar
Sunday 26.5.2019
13.00–14.00 Wonderings: Beyond the Visual – Multisensory Art, Moderator Juhani Räisänen, Guests Francesca Lando, Andy Best, Bence Barta, Markus Renvall @ Book Store
14.00–17.00 Eurovaalikahvit: Dart Art at Art Bar – Pub Dart Competition @ AFS Bar
+ Daily Ongoing:
The cornerstone of every art event, Daily Highlights – guided tour both in Finnish and English, by our experienced guides Jane Hughes and Siiri Sainio. We recommend the tours especially for those who are willing to gain a good overview of the exhibition with the help of a professional art guide.
Photo: Sirkku Rosi: Recreation, 2017.