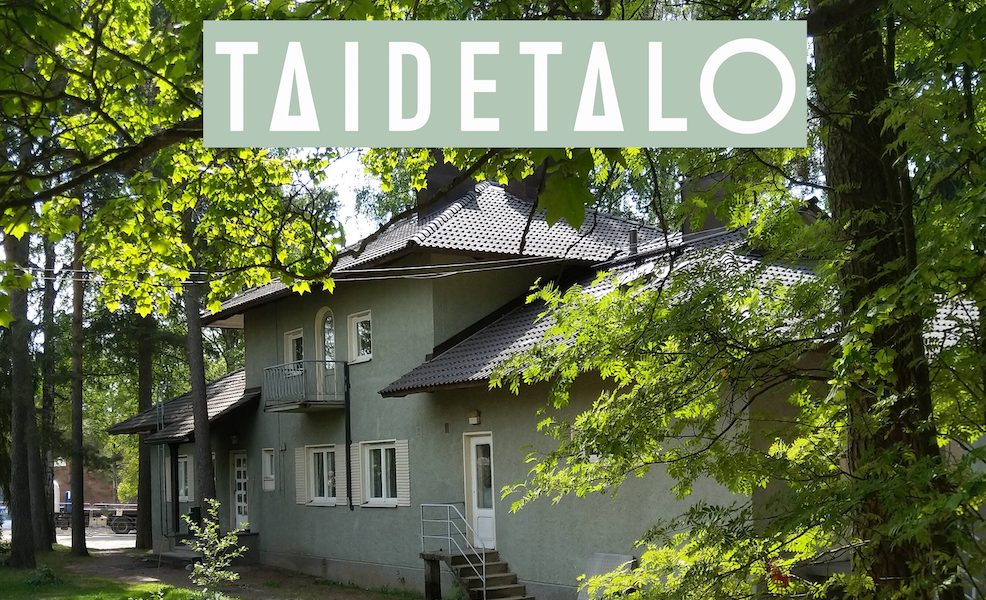 Art House Järvenpää
Järvenpää Taideseura ry is a joint association of hobbyists and professional artists founded in 1958. The aim of the society is to make the different fields of visual art known, to exhibit activities, and to promote the hobby of visual art.
Järvenpää Art Society maintains the gallery space Taidetalo (Art House).
The exhibition and business premises are located in the former municipal doctor's house on Myllytie near the city centre. The Art House opened its doors for the first time 44 years ago. The Art House has two separate exhibition spaces: the Gallery and the Studio.
The Gallery is a single space of two rooms on the ground floor of the Art House (approx. 51m2 in total). Gallery space 1 is 29m2 and Gallery space 2  is 21m2. The Studio is a small exhibition space on the ground floor of the Art House (approx. 14m2). The Studio has a video projection and sound system for presenting electronic works.
The exhibition period is about 3 weeks. Changing exhibitions are held in the space approx. 16 times a year. The Art House has an exhibition supervisor for days other than Sunday, when the supervision of the exhibition must be handled by the exhibitor or event organiser.