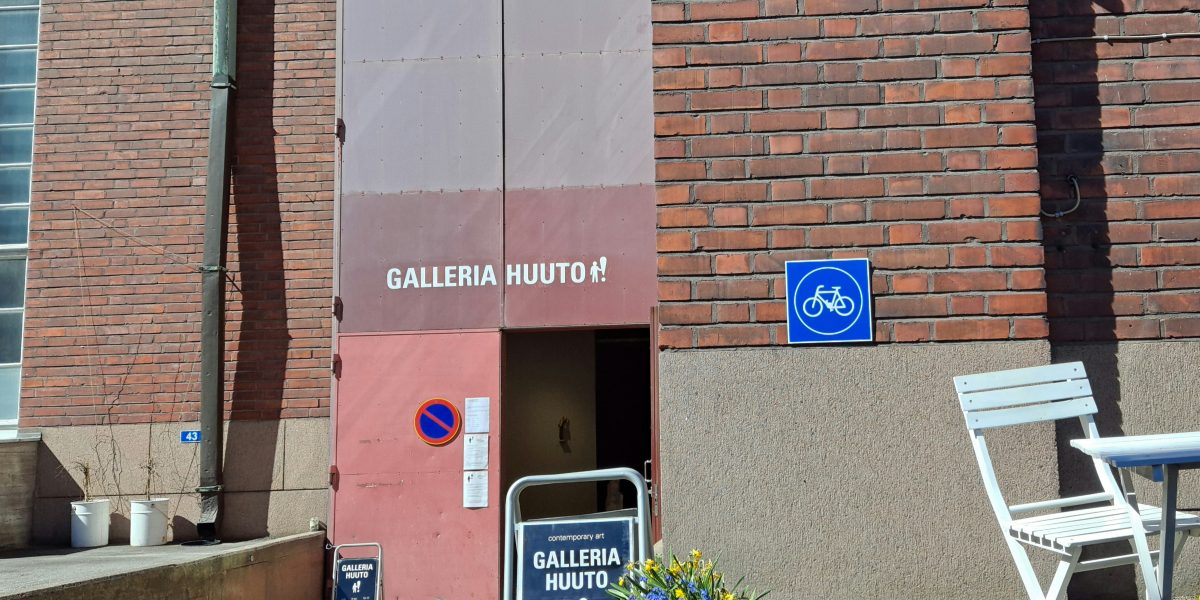 Galleria Huuto
Galleria Huuto is an artist run space for art. Galleria Huuto is conducted by a non-profit collective Mehiläispesä ry – Bikupa rf, which consists of ca. 120 artist members.
Galleria Huuto is focusing on professional and highly skillfull exhibitions at Galleria Huuto's current location. Additionally Galleria Huuto executes artistic projects in Finland and abroad.
Kalevankatu 43
Show on map
+358 (0)50 3955 255
galleria@galleriahuuto.net
Website
Opening hours
12-19 tuesday - wednesday 12-17 thursday - sunday
Accessible entry from the court yard on the Kalevankatu side.
Guided Virtual Tour of the Exhibitions at Galleria Huuto and Forum Box
Tue 8.6.2021, Wed 9.6.2021, Thu 10.6.2021, Fri 11.6.2021, Sat 12.6.2021, Sun 13.6.2021
Come explore the exhibitions at Forum Box and Galleria Huuto via the
virtual guided tour led by Ida Taavitsainen!
The tour video will be
available on the galleries' websites as well as on social media
channels during the whole Art Fair Suomi Goes Galleries event, from
June 8 until June 16.
Event link
Free entrance