Deepen your Exhibition Experience with Audio Content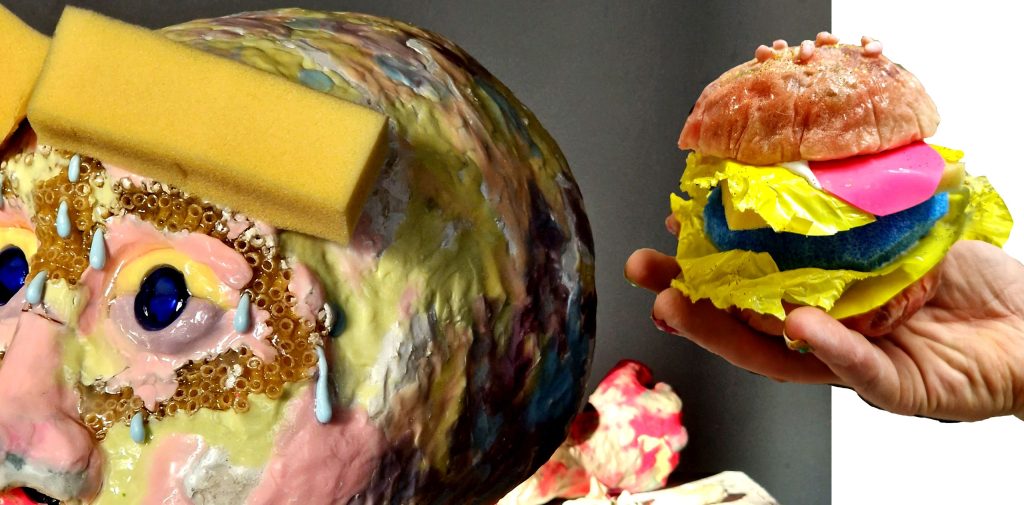 Get to know art by listening
"We build meaning from a string of words", describes artist Minka Heino whose work is part of the exhibition Three Performative Works at MUU Contemporary Art Centre. The artist's reflections can be listened to as audio content at the exhibition venue.
Art Fair Suomi's artists and galleries have produced special audio content that deepens the audience's exhibition experience. Each audio recording sheds light on the artist's thoughts and processes, and some of the recordings are sound works in themselves.
Audio content can be found at:
Gallery Halmetoja: Gallerist Veikko Halmetoja talks about the gallery's activities
Gallery Tärinä: Conversation about the gallery and the Trash art exhibition
KOUTA gallery: Leena Mäki-Patola's exhibition talk
MUU Helsinki: Minka Heino talks about the Three Performative Works exhibition
Art Centre East: Elina Priha's sound piece, Tuutulaulu
Art Centre East: Tuomas Ollikainen's exhibition talk
Art Rental Shop Parsi: Artist of the month Minna Salonen talks about her exhibition, Hidden
Varikko Gallery: Sofi Häkkinen talks about her work, Estranged 4MP4
The audio content can be listened to via the AFS23 Soundcloud account.
You can listen to the audio content at each gallery by using the QR code at the venue or, alternatively, you can access the content remotely via the Art Fair Suomi website.