Art Fair Suomi Goes Galleries 6–18 June 2023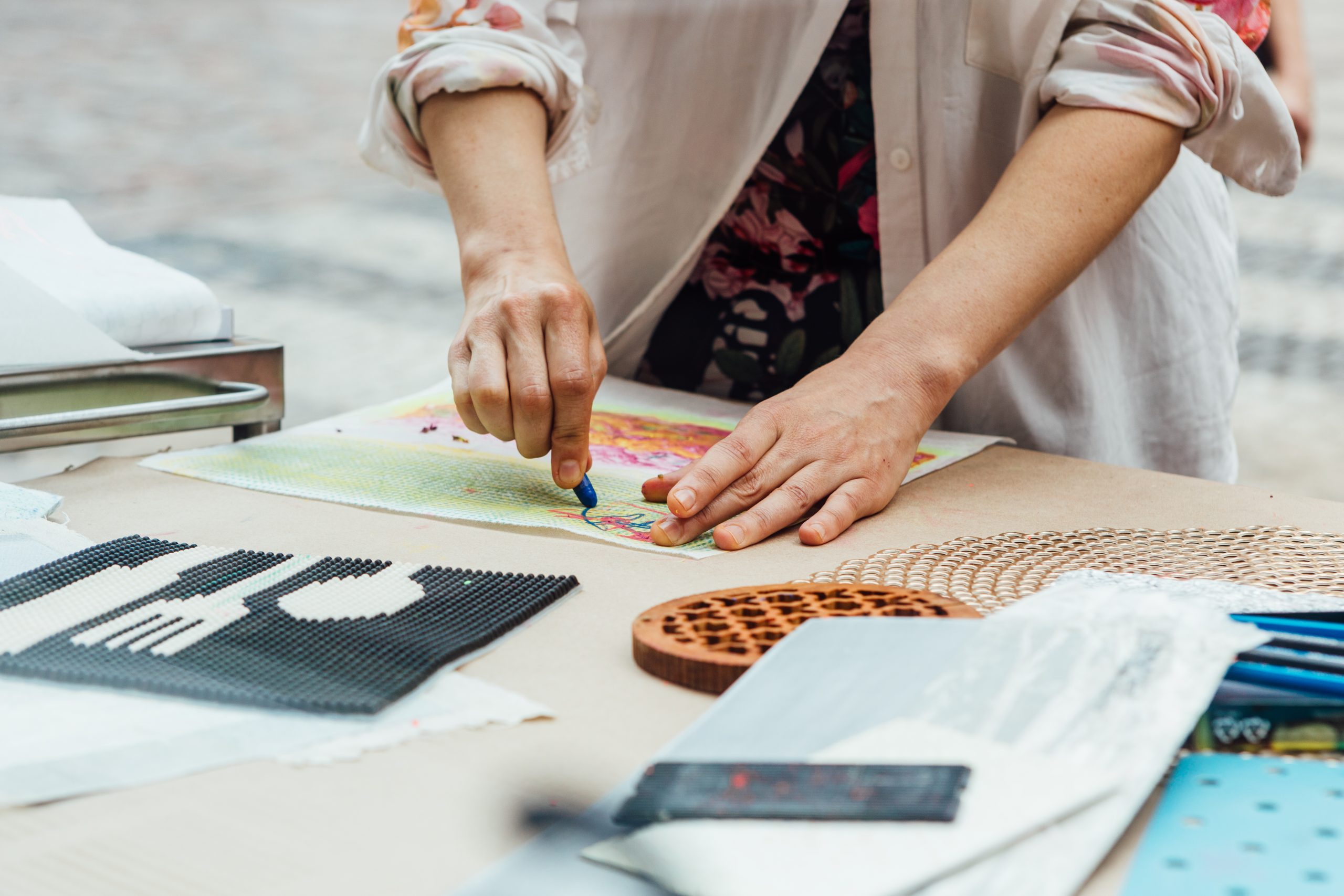 Art Fair Suomi invites the public to enjoy art in the gallery spaces of the festival, which will be held on June 6-18, 2023 across Finland. Never before has Art Fair Suomi spread across the entire country as it will do this summer! In total, there are 30 participating galleries from 12 locations.
AFS 2023 will raise the general public's awareness of Finland's versatile gallery activities and visual arts offerings. During the festival, a selection of artists can be seen and heard in various exhibitions and special events. Galleries, together with creatives, bring art into everyday life. Now it's time to open the gallery doors!
The two week-long festival is a great opportunity to experience all kinds of galleries and art across the country. Visit the exhibitions on your own or choose from the many guided tours, discussions, workshops and other events taking place in June. All exhibitions and nearly all events are free of charge, and many of them can also be attended virtually. The festival programme will be finalised in May 2023.
Follow our website and social media channels to keep up-to-date.
AFS warmly welcomes everyone to join in with its activities!
About the galleries
Art Fair Suomi Goes Galleries wants to highlight the galleries and exhibition spaces of the whole of Finland and their year-round activities. Indeed, the galleries and exhibition spaces of Art Fair Suomi provide a range of cultural offerings around the year – and free of charge for audiences!
Galleries offer lively and experimental visual arts productions and connect audiences with the work of emerging, mid-career and established artists. The spectrum of galleries in Finland is rich and varies: there are private galleries, association galleries and artist-led project spaces.
Besides visiting exhibitions, you can also buy art from galleries. On our web pages you will find an art purchasing guide, where we shed light on how to buy art. We want to break the myth that purchasing art is difficult and too expensive, because really, it does not have to be either.
About the programme
Art Fair Suomi Goes Galleries festival consists of 37 exhibitions and around 50 events, with almost 100 participating artists. The exhibitions and events take place in 30 different galleries and exhibitions spaces across Helsinki and online.
How much does it cost to participate?
All exhibitions are free of charge. Almost all events are also free of charge except for a couple of events, which have a small entry fee. More info can be found on the Exhibitions and events page.
Organisers
The Art Fair Suomi contemporary art festival has been organised since 2005 by Artists' Association MUU and Association of Photographic Artists in Finland. Other national artist membership organisations that joined the festival in 2020 are: Association of Finnish Sculptors, Association of Finnish Printmakers, Finnish Painters' Union, and the Union of Finnish Art Associations.
Enquiries

Annika Dahlsten, info@artfairsuomi.fi
Henna Harri, henna.harri(a)hippolyte.fi
Timo Soppela, director(a)muu.fi
---
Previous events